The texts of Carlos G. Vallés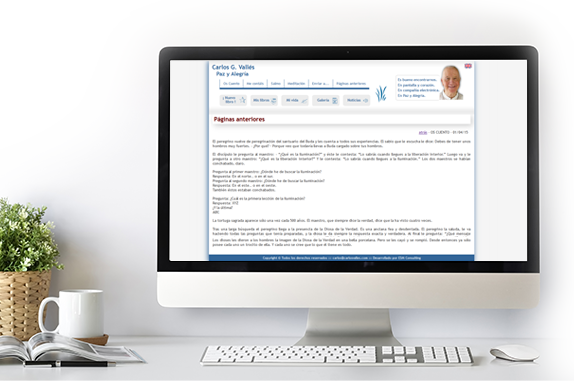 During his long and prolific life, Carlos González Vallés wrote a multitude of small texts that he regularly made available to the public, free of charge, in that personal web space of which he was so proud and which he maintained with great enthusiasm for more than 17 years. In these delightful texts we can find the essence of Carlos' philosophy through his own writings, his selection and commentary of psalms and even the answers he gave to his followers' questions. He himself divided them into several sections:
I Tell You, You Tell Me, Psalms, Angels, Meditations
We invite you to take a walk through them and enjoy the wisdom and serenity they transmit.
Texts by Carlos organized by year of publication